This will help you understand how to enter in your billing information when placing an order.
You can place your order with any credit card or debit card company or PayPal as needed.
Please note that your card or PayPal account will be debited when the order is placed: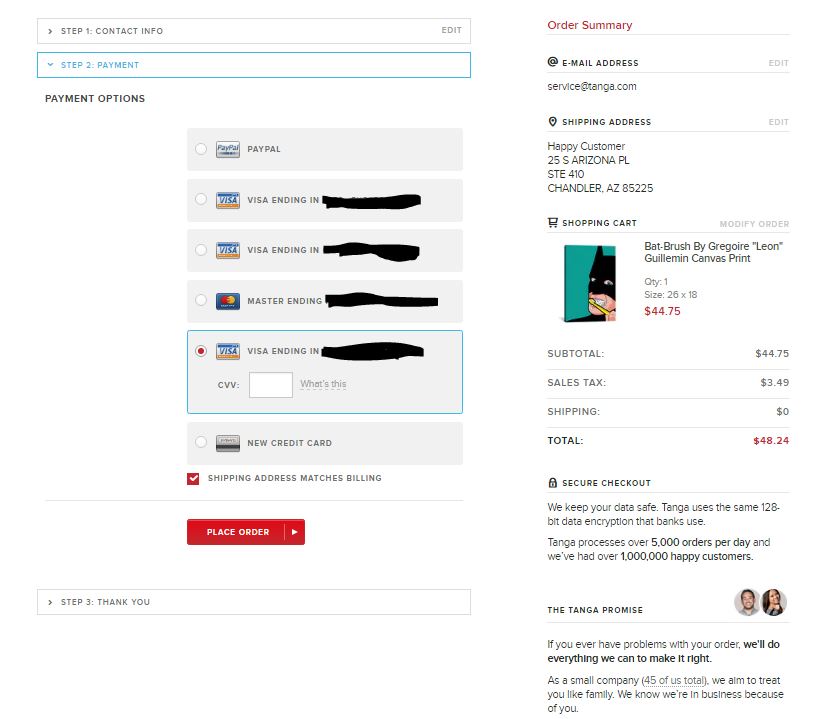 The Payment Page needs the following information:
Your Payment information. You can pay with PayPal or Credit Card/Debit Card.

Your 

BILLING ADDRESS

. This information 

MUST 

match the card information if you pay with credit card/debit card.
Here is an example: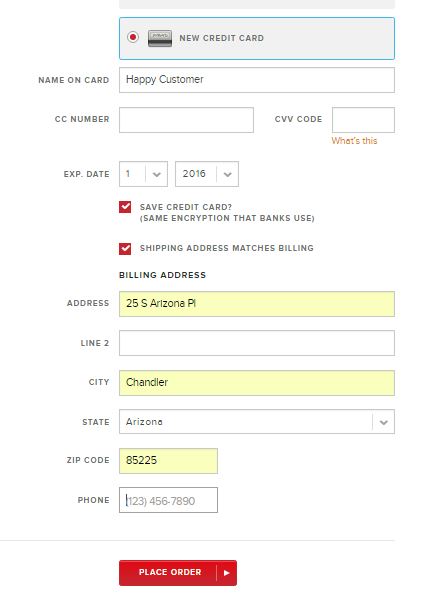 **Please note that your billing address and shipping address are separate.
As a convenience the shipping information you provided is automatically entered in the billing address section.
If this information is incorrect IT MUST BE CHANGED.**
If you pay with PayPal, Your payment information will be completed on the PayPal website. (NO billing information is needed)
After reviewing your order information place your order and you will receive an order confirmation email. 
  **Please note that this is your receipt. No receipt or invoices are ever shipped out.**