This is to help you understand how Tanga.com's ordering process works.
Today I will be ordering a print of Batman brushing his teeth as a gift for a family member.
I select the item I wish to order from the website: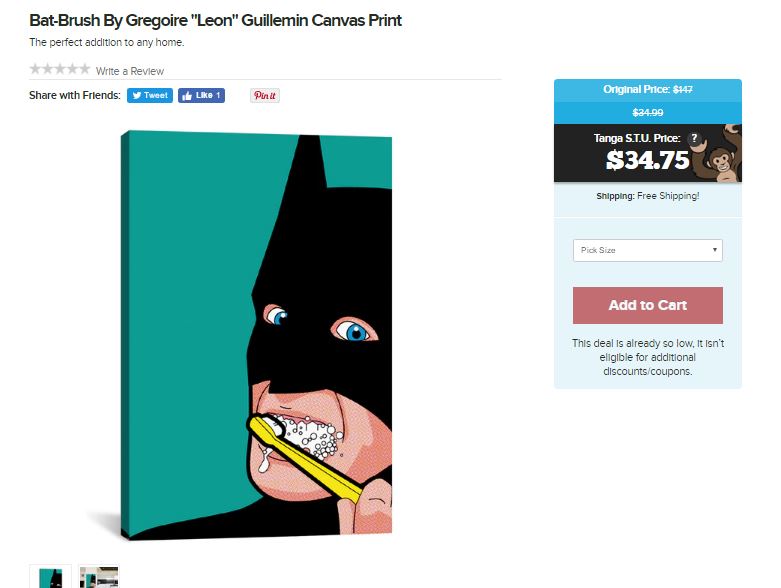 I choose my size and and click "Add to Cart"!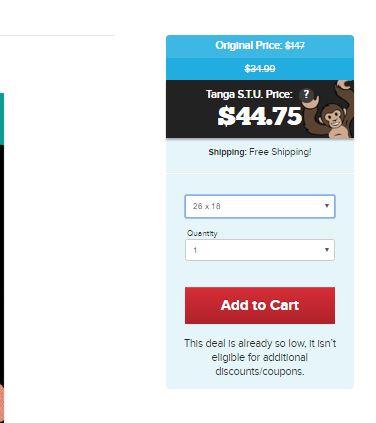 After reviewing my cart I will proceed to checkout.  This is also where I'd add any coupon codes/gift certificates: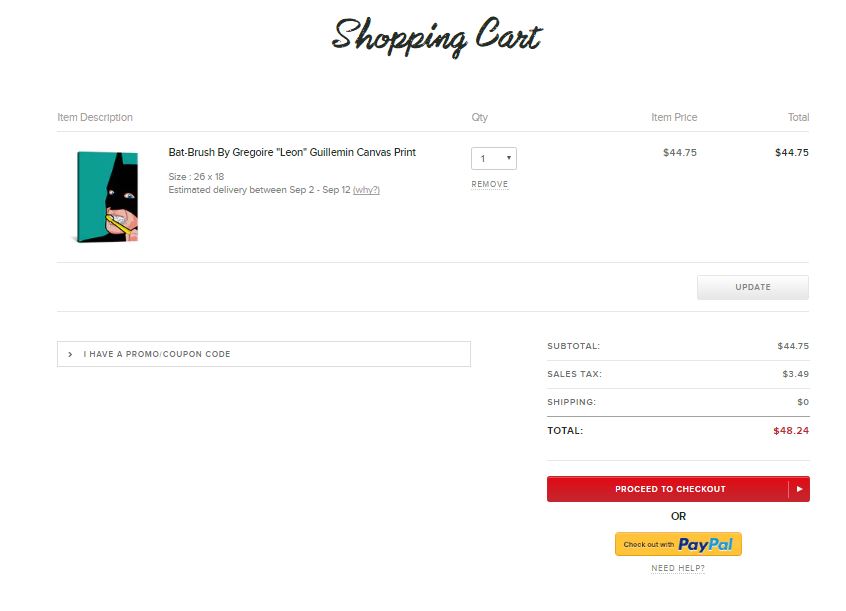 I am now on on step 1 of the ordering process. 
The Contact Info Page needs the following information:
1) The email address where your confirmation email will go (this is your billing receipt)
and 2) the SHIPPING ADDRESS
Because I want to send this item to a family member I am going to chose "Enter New Address"
After clicking "Continue" I find myself on the Payment Page. This is the second step of the ordering process.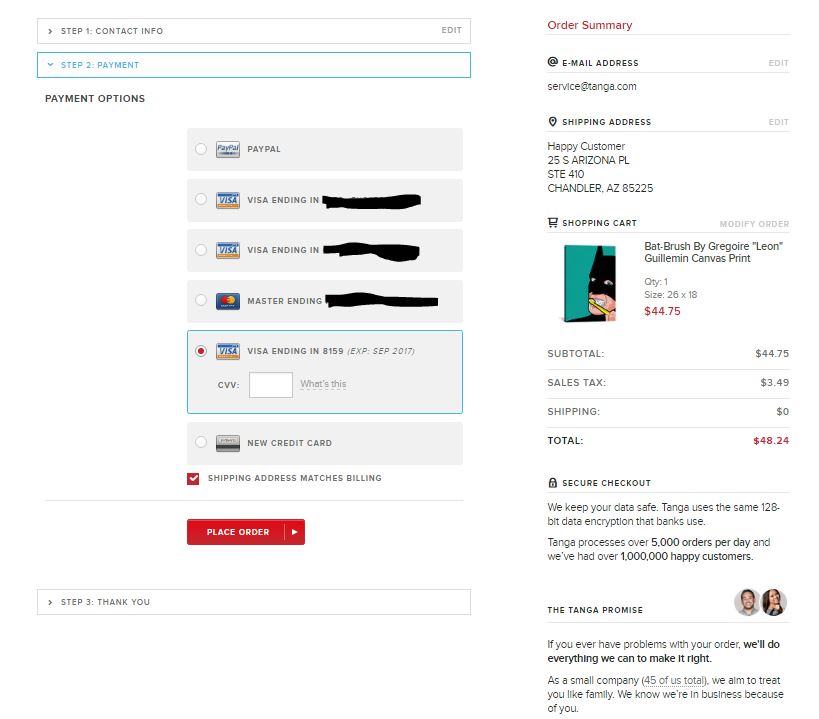 The Payment Page needs the following information:
2) Your Payment information. You can pay with PayPal or Credit Card/Debit Card.
and 3) Your BILLING ADDRESS. This information MUST match the card information if you pay with credit card/debit card.
**Please note that your billing address and shipping address are separate.
As a convenience the shipping information you provided is automatically entered in the billing address section.
If this information is incorrect IT MUST BE CHANGED.**
If you pay with PayPal, Your payment information will be completed on the PayPal website. (NO billing information is needed)
After reviewing your order information place your order and you will receive an order confirmation email. 
  **Please note that this is your receipt. No receipt or invoices are ever shipped out.**