Great news! You can purchase warranties for most of the items that we sell!
Look for the warranty information on the product page below the quantity and "Add to Cart" button: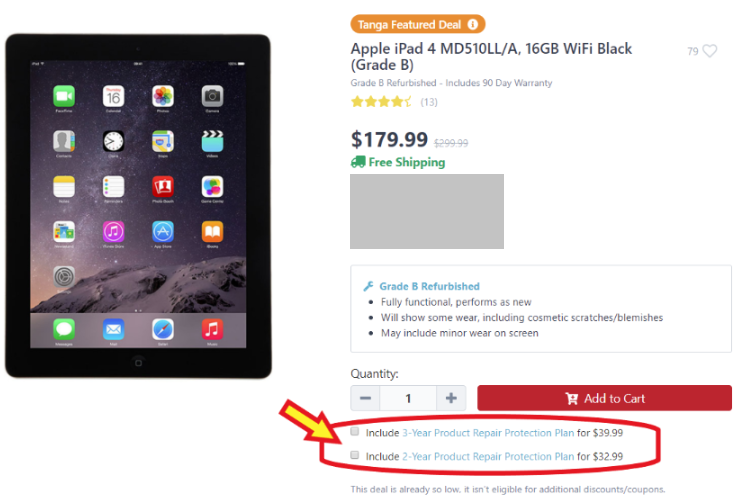 You can select the warranty time frame that you wish to purchase and then select "Add to Cart" to add your item and warranty to your order. Upon completing your order, you will receive a confirmation email with warranty information, please keep this for your records and to activate your warranty if needed. Your CPS warranty will become valid 31 days after your purchase date.
If you need to return the item purchased before the 31st day, when your item is returned your warranty amount will also be refunded at the time of refund processing.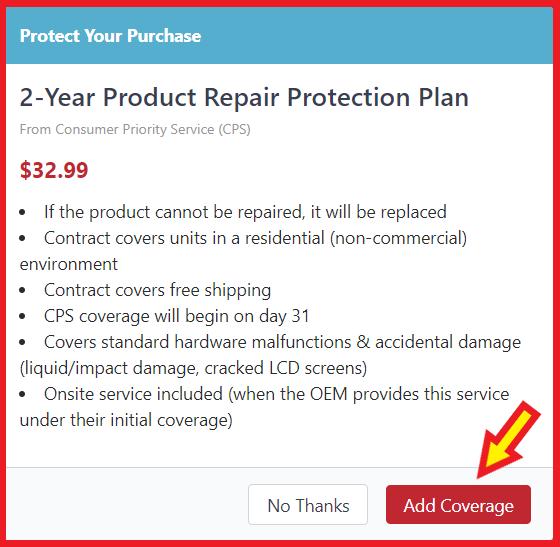 Decided that you want to add a warranty after purchasing? No worries!
If you bought an item and opted out of the warranty but have now changed your mind, you'll get an email within 30 days after your purchase to give you a second chance or you can log into your order under your account and purchase the warranty at that time!
If you have any issues within 30 days after your purchase, please reach out to customer service here!