We love keeping you informed about ALL of our great deals!
If you'd like to change the types of emails you're getting, just go to the top of any email from us and click the link that says "Change Preferences":



That link will take you to a page where you can choose which emails you get.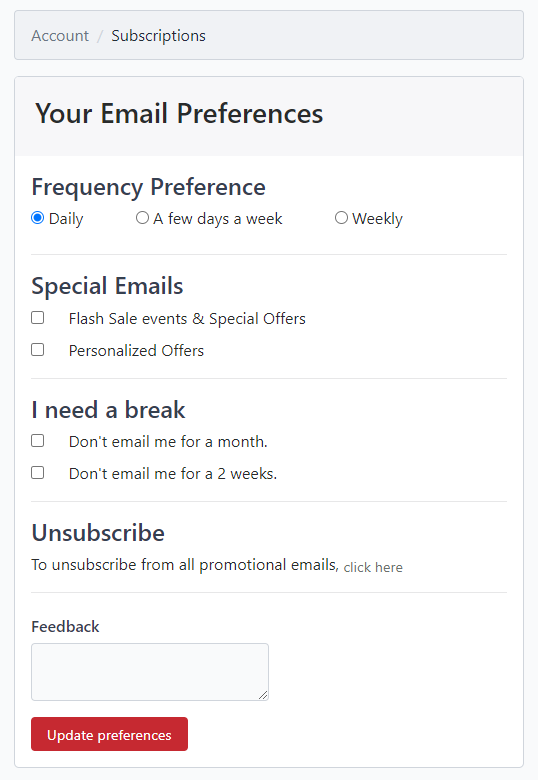 If you sadly choose to unsubscribe from all our money-saving emails, you can scroll to the bottom of a Tanga sale email, select "Email Preferences" (you may have to "View Entire Message" if your browser has clipped the email content), and you can unsubscribe completely (although we hope you won't)!