Tanga is a small company that works with larger companies to provide you with the best deals and shipping fulfillment. This means slightly longer shipping times than you might be used to, however, you can sleep well knowing that you'll be getting the absolute best prices on the internet.
Our vendors ship via UPS, DHL, Fedex, and USPS. Which service depends on what you order and from which location it ships from.
80% of Tanga's orders are in transit to you within 5 business days or less. Once in awhile, we get a hot deal from a partner that might take a little longer, so as a general rule, we ask that you allow 5-10 business days for the vendor to get your shipment out the door.
International Warehouses:
If your item is from one of our newly found international vendors, the tracking for certain products may have a delay showing tracking on our website due to customs and carrier processing.
We allow between 15-31 days to arrive after you place your order. You can view the estimated delivery dates below the retail pricing. If it is past the 31st day and you have not received your order please reach out to us and we will assist.
If your product is from an international warehouse, this alert will be notated below the price of the item and estimated delivery dates in an orange box (see below).
These items will take 15-31 days to receive.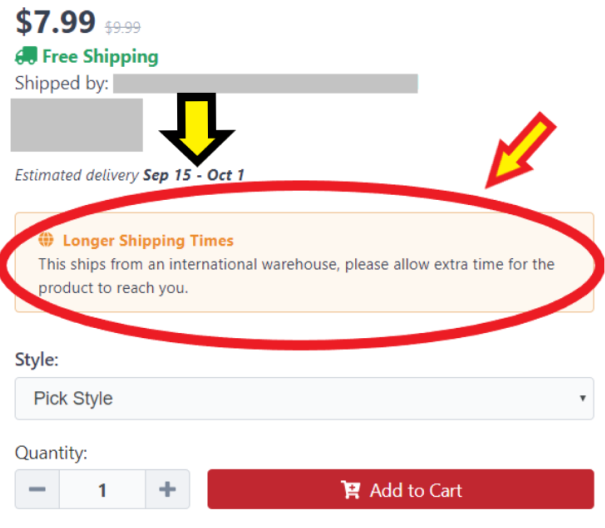 Tracking:
Tracking is emailed to you as soon as your tracking number is available so that you can track your order all the way to your door! Please keep in mind that an international order may not track until the package is handed off to US carrier at Customs.
Multiple Packages:
If you ordered multiple items please note that some items are shipped separately by the same vendor or by different vendors. For each item ordered you may receive a separate package or tracking number.
Please feel free to reach out to our customer service department if you have concerns or questions regarding your order or shipment status!
RETURN TO TANGA HOME PAGE