We have three levels of rewards here at Tanga.com, who doesn't love more savings?
At each new level, we'll send you special coupons and give you access to even more exclusive products & discounts!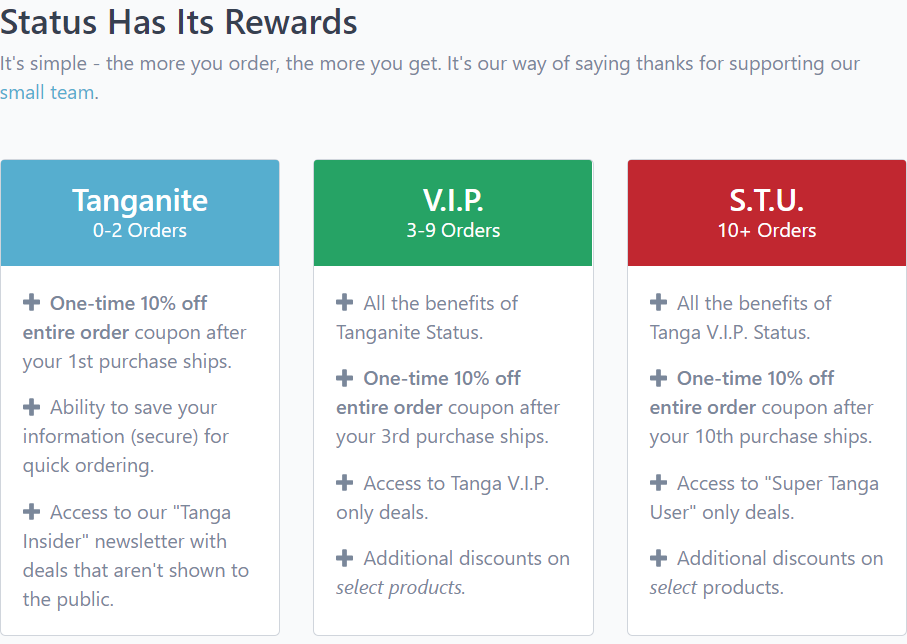 Click the link below to view the benefits for each Tanga reward level as well as your current status and possible coupons you've earned already (you must be logged in to your Tanga account).
Happy Savings!
https://www.tanga.com/tanga-loyalty-rewards