Thank you for shopping at Tanga.com! Here are some tips about cancelling or modifying your order. Tanga is an online marketplace for vendors to post their products for sale so our cancellation/ modification process may be different than what you are used to.
You cannot add or delete items from an order once it has been submitted.
You cannot modify the billing address on an order once it has been submitted.
To change the items or quantities in your order you must cancel your order and place a new one.
(See cancellation instructions below)
SHIPPING ADDRESS CHANGE:
Please log in to your account, go to your profile and find the order in the "Past Orders" section. Read below to make changes to your order:
1) If your order has a status of "These Items Have Not Been Packaged Yet" and you wish to change your shipping address, cancel and re-order - see "Cancellations" below. You do have the option of contacting customer service as well with the correct shipping information and we can adjust your order before it exports.
2) If your order has a status of "Order is being processing - contact customer service for modifications or cancels", please click here to email customer service to make shipping address changes. Please be aware that your cancellation may not be eligible for processing. Our orders are exported very quickly so we can ship your order as soon as possible.
3) If your order has a status of "Order is being prepared & cannot be canceled or modified" it is already in process and changes cannot be made. If changes are necessary, you will have to cancel and re-order your items for proper delivery.
CANCELLATIONS:
1) Go to your order page. You can do this by logging in to your Tanga account and clicking on "ACCOUNT", "ORDERS" or through your confirmation email and clicking the red box "Check Order Status."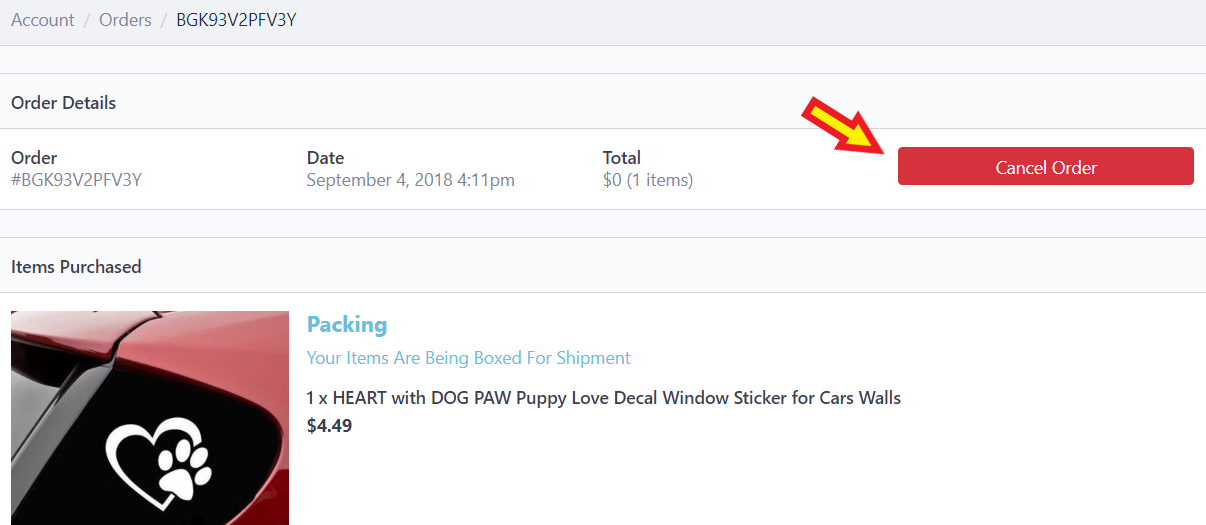 2) Once you've arrived at your order page check the top right corner. If there is a red cancel button, click it. If you do not see the red cancel button then your order has already been processed and cannot be canceled since the vendor has already started processing your order.
If you have any additional questions or concerns regarding canceling or modifying your order please contact customer service and we are happy to assist you!